GTKYes
Last Modified: Tue May 25 21:28:48 EDT 2004 (05/26, 10:28 JST)
---
What is it?
GTKYes is a graphical version of "yes" command.
When you need endless affirmation, GTKYes is always pleased to help you.
Screenshots
Flash demonstration is here...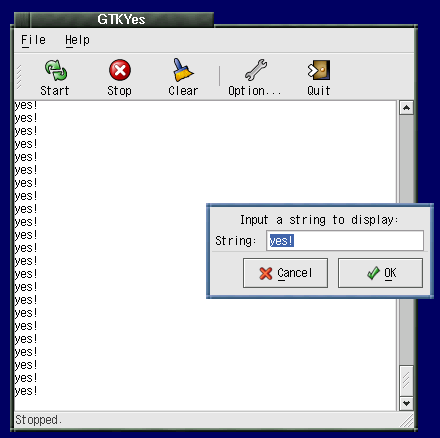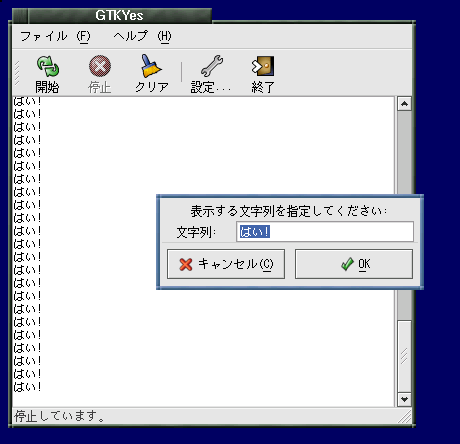 Download
GTKYes requires the folloing packages:
The GTKYes-0.2 source code is here: gtkyes-0.2.tar.gz (5kbytes)
Changes:
I18n support. Currently supported language: English and Japanese.
A dialog window bug is fixed.
Author
Yusuke Shinyama <

>
License
GTKYes comes with ABSOLUTELY NO WARRANTY. This software is distributed under the GNU General Public License.
---
Yusuke Shinyama